Eye tracking : Are you making the most of technology to add value to your qualitative research?
23rd September 2016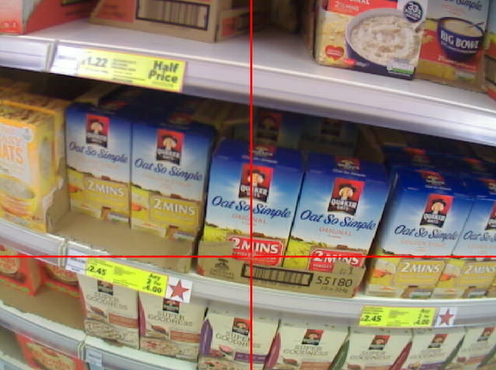 Eye tracking is a great way to maximise your research budget and understand the moment of truth; here are some of our observations from recent eye tracking projects that we have completed on what it can help you achieve.

It take shoppers between 80-200 milliseconds to process what they're looking at, and only a few milliseconds to forget what they looked at, and therefore participants are unable to recall exactly what attracted their attention.  What shoppers say they look at and what they actually look at are two entirely different things

Using mobile eye tracking with shoppers in the in-store environment enables us to track both the conscious and unconscious eye movements of a shopper and therefore observe natural (and accurate) behaviour at the moment of truth.

The benefits of eye tracking
Gain insights into how customers interact with your products or communications; where they look, their levels of cognitive engagement and the order in which shoppers scan the fixture / packaging / literature.
Eye tracking doesn't lie!  Watching gaze trail and fixation video footage during post-analysis interviews allow us as moderators to access both system 1 and system 2 thinking and thus get more insightful feedback.
Engaging outputs including video gaze trails overlaid with a 'cross hair' pinpointing the exact focus of shoppers, heatmaps showing amalgamated fixation points on the subject matter of interest and gaze sequences illustrating the order in which participants review the subject matter

Want to know more?
Whether you're wanting to research packaging design, understand how shoppers interact with your brand or ascertain the effectiveness of POS, get in touch to see how we can help using mobile eye tracking as a supplementary research tool.